Minimize "down" time. Minimize repair time. Minimize your hose clamp inventory in sizes, dollars and shelf space.
Cheng Heng Do-A-Hose Clamp gives you a total maintenance clamp system in a kit, consisting of a continuous roll of stainless steel banding (which you cut to the size diameter you need) and all stainless steel adjustable worm-gear assembly fasteners.
DO-A-HOSE CLAMP MAKES EVERY SIZE CLAMP A PLANT NEEDS, FROM 3" DIAMETER ON UP, ON THE SPOT. IT'S A KEY EDITION TO A CONVENTIONAL CLAMP INVENTORY.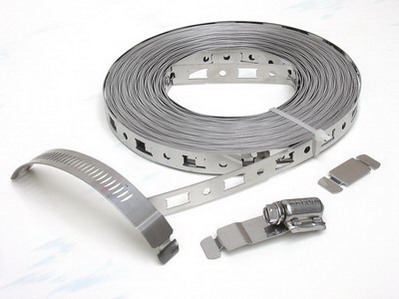 Model : DHC-1
Hose Clamp Kits & Strap